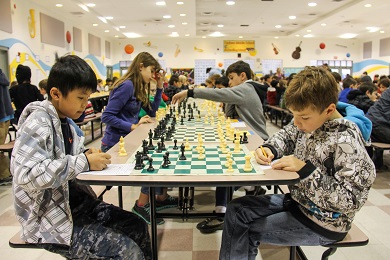 Chess Passport at Microsoft
January 28, 2017 10:00 AM - 2:00 PM
Why do parents love to introduce their kids to chess? Because it offers the rare commodities of accountability for resources, resilience, forethought, self-motivation, delayed gratification, and to top it all off it's fun! Plus, kids who play chess make life-long friendships and they can travel anywhere in the world and build a relationship that transcends language barriers.

Come to the Microsoft Store January 28th, between 10am and 2pm and allow your kids to see how this ancient and ever-new mathematical game works! We'll do all the heavy-lifting at this free event, except that is for their own magnificent brain engagement.
Located on the Lower Level, Nordstrom wing.