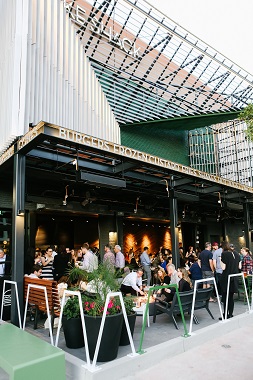 Shake Shack Launches Concert Series
Now through May 25, 2017
Good music & beer makes burgers taste even better! Swing by Shake Shack at Scottsdale Fashion Square for its all-new (and FREE) Shack Sounds monthly concert series. Hosted in partnership with the McDowell Mountain Music Festival, Shack Sounds features live performances from top local bands. Plus, pair your burger with specially-priced draft pours of Huss Brewing Co.'s signature Scottsdale Blonde ($4 for 16-ounce pints/$5 for 24-ounce glasses), offered exclusively during the Shack Sounds concerts.
Thursday, March 30 enjoy a burger and brew while listening to Breakup Shoes

And stay tuned for upcoming Shake Shack concerts on April 27 & May 25, 2017.