IT'S TIME FOR BARRETT-JACKSON!
Now through January 22, 2019
|
Lower Level, in front of Neiman Marcus
---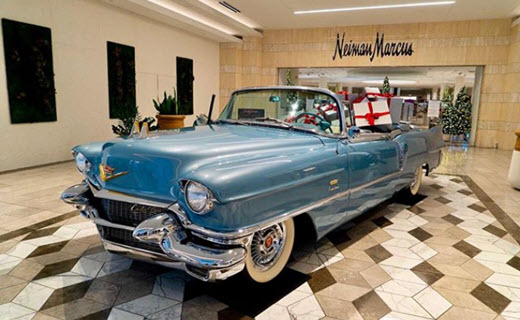 Be sure to check out the gorgeous 1948 Talbot-Lago T-26 Record Cabriolet on display right outside of Neiman Marcus! It's a stunning reminder that Barrett-Jackson's 48th Annual Scottsdale Auction is right around the corner. Visit Barrett-Jackson.com to purchase tickets to this ultimate automotive lifestyle event, January 12-20, 2019, at WestWorld of Scottsdale.
Celebrate Lunar New Year, Year of the Pig
February 16, 2019 12:00 PM - 3:00 PM
Saturday, February 16 12PM - 3PM Palm Court This year Scottsdale Fashion Square is ringing in Lunar...
Disaster! The 70's Disaster Movie...Musical!
Now through February 10, 2019 | DESERT STAGES THEATRE
It's 1979, and New York's hottest A-listers are lining upfor the opening of a floating casino and di...