Now through October 27, 2019
---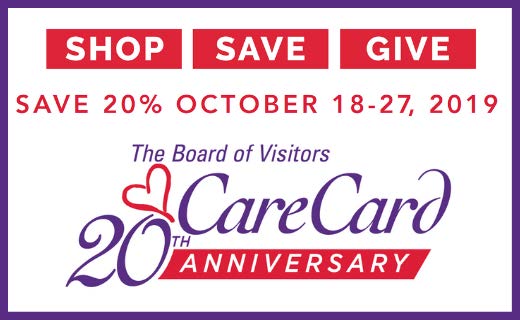 Support Foundation for Blind Children by purchasing a $60 Care Card and receive 20% off at participating retailers and restaurants October 18-27, 2019.
Care Cards are now available for purchase online at thecarecard.org or at participating retailers.
PURCHASE A CARE CARD >
Jimmy Choo Temporary Location
Now through November 1, 2019
Jimmy Choo has temporarily relocated! Please visit our temporary location, located on the Lower Leve...
Breast Cancer Awareness Month Valet Promotion
Now through October 31, 2019
In support of Breast Cancer Awareness Month, our Ameripark locations are giving guests who valet bet...