---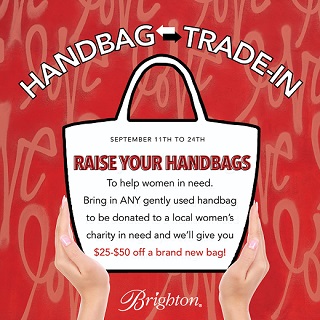 Raise Your Handbags! To help women in need.
Bring in ANY gently used handbag to be donated to a local women's charity in need and we'll give you $25-$50 off a brand new bag!
Discover the Autumn Winter 2020 Collection
September 23, 2020 through September 26, 2020 | Jimmy Choo
We invite you to discover the Autumn Winter 2020 Collection from Wednesday, September 23 to Saturday...
Curbside Pickup Available*
Ongoing
Curbside Pickup* Curbside Pickup is available for select retailers and restaurants. Contact the sto...