Starting July 31, 2023
|

Top deck of the Purple Garage (near Toca Madera)
---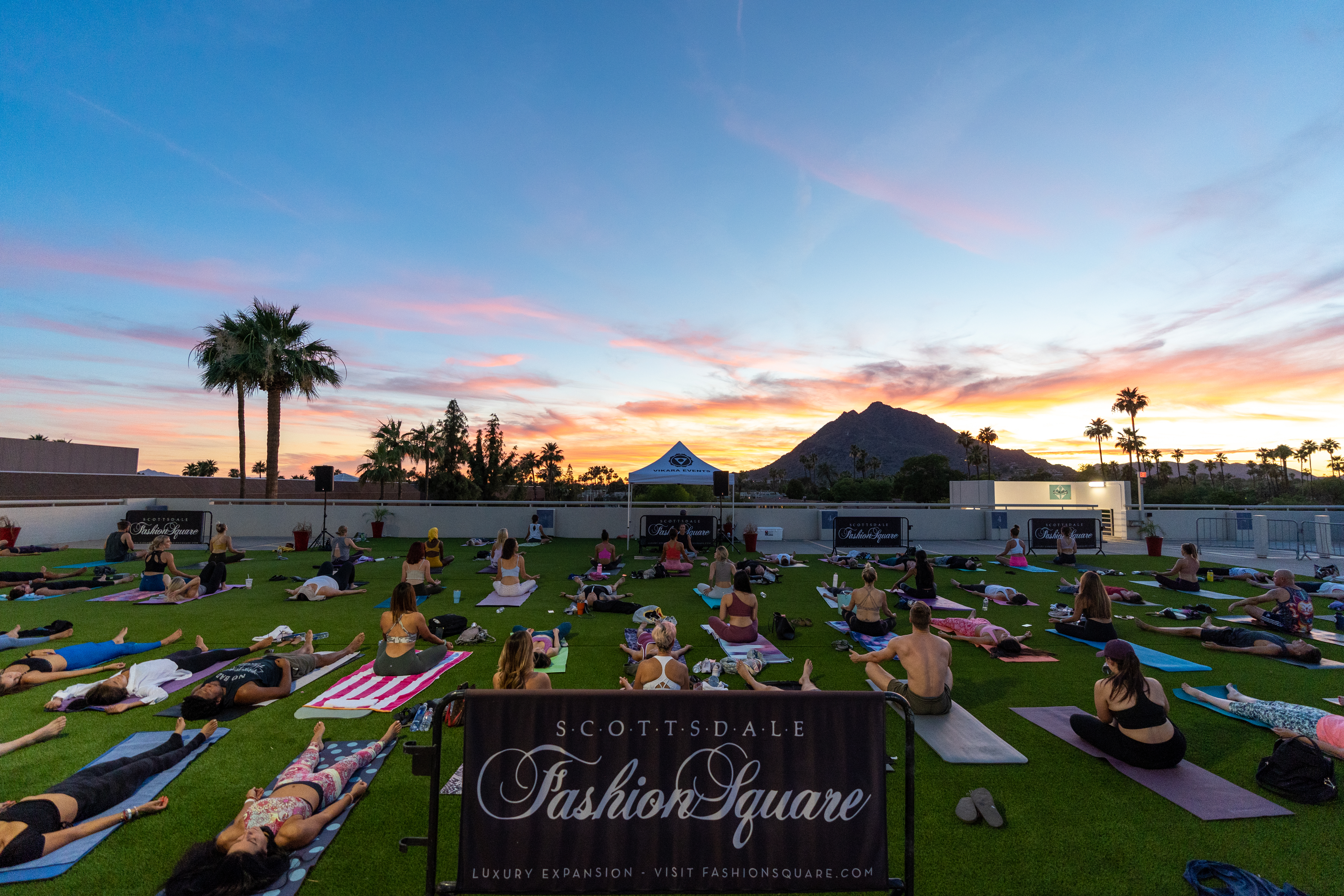 Scottsdale Fashion Square is proud to host Monday Mixers that bring active adults to experience health and beauty-focused activities as well as patronize the restaurants and retailers! With the help of our sponsors, we produce one-of-a-kind fitness, yoga, and wellness events centered around the idea that we want to 'get fit, feel good, and have fun.'
Details:
When: Last Monday of Every Month
Where: Top deck of the Purple Garage, Near Toca Madera
2023 Schedule (subject to change):
Spring Series - 5:30pm Start Time:
February 27th
March 27th
April 24th
May 29th
Summer Series - 6:00pm Start Time:
June 26th
July 31st
August 28th
Fall Series - 5:30pm Start Time:
September 25th
October 30th
November 27th
MOONLIGHT CINEMA
Now through February 24, 2023 | Harkins Theatres
Ultimate Moviegoing® Under The Stars! Moonlight Cinema has returned! We can't wait to see you b...
Stallion Stampede
Now through March 15, 2023
Stallion Stampede Community Art Project The stunning life-size stallions on display at Fashion Squar...