Scottsdale Fashion Square proudly supports LGBTQUIA+ this Month and Always...
---
Happy Pride Month! Scottsdale Fashion Square is thrilled to celebrate with the LGBTQIA+ community - we want to give a special thank you to our Pride Month Sponsors: H&M and Capital One Café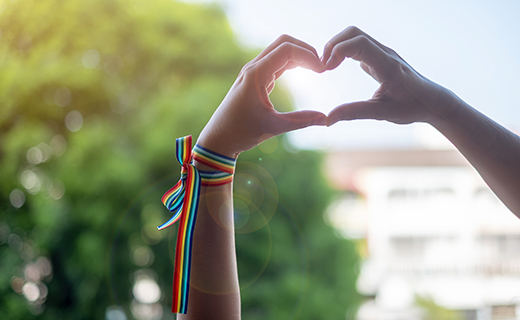 PRIDE PARTNERS & MORE
In addition to H&M and Capital One Café - here are retailers with special capsule collections and donating to Pride-related organizations this month: Amazon, American Eagle, Amy's Hallmark, Coach, David Yurman, Fabletics, Havaianas, Hollister, Hugo Boss, Hyde Park Jewelers, Michael Kors, Morphe, Neiman Marcus, Pink, VANS

PHOENIX PRIDE MURAL
Phoenix Pride is celebrating 40 years of fortitude. To commemorate their annual event, the Unity Mural was created by Dawn Bowman Design. The image and layering of each hand print represents the diversity of all and the word "Unity" is a phrase that we can relate to even today as the community continues to unite. The Unity Mural is on display in the Palm Court.
---
A Big PHAT Giveaway for PRIDE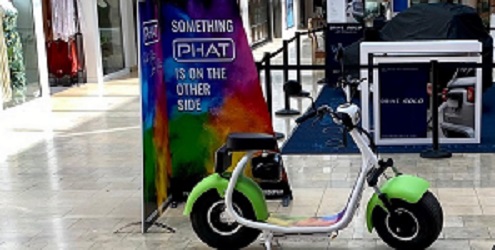 RAINBOW PHAT SCOOTER
To celebrate Pride, enjoy this Big Phat Giveaway by Phat Scooters. Enter to win a custom rainbow Phat Scooter Sport by visiting their display near Nordstrom. Scoot over to Scottsdale Fashion Square today!