Visit Us
Miles of Superb Style, Entertainment & Dining Make Scottsdale Fashion Square a Top Destination
---
Hours
Please check with individual stores and restaurants for their current hours.
MONDAY: 10 AM - 9 PM
TUESDAY: 10 AM - 9 PM
WEDNESDAY: 10 AM - 9 PM
THURSDAY: 10 AM - 9 PM
FRIDAY: 10 AM - 9 PM
SATURDAY: 10 AM - 9 PM
SUNDAY: 11 AM - 6 PM
When You're Ready, We're Ready to Welcome You Back
We all need something to look forward to again. And nothing is more exciting than planning that next perfect getaway. The one that can't get there soon enough. Because the journey begins the moment we decide to go somewhere. Anywhere. It's time to feel that feeling once again. Let's get inspired. Let's save a date. Let's book a trip. And aim for the destination that will feel like no other.
We are proud to be a supporter of the Let's Go There campaign, joining the collective travel industry, including brands and organizations, from airlines to hotels and resorts, travel advisors, car rentals and theme parks, across every state and city in the U.S. to reignite America's sense of wanderlust. We are all working together to inspire your next great adventure and ensure your future trips are as comfortable as possible.
Let's Go There. When it's time for you, we'll be ready.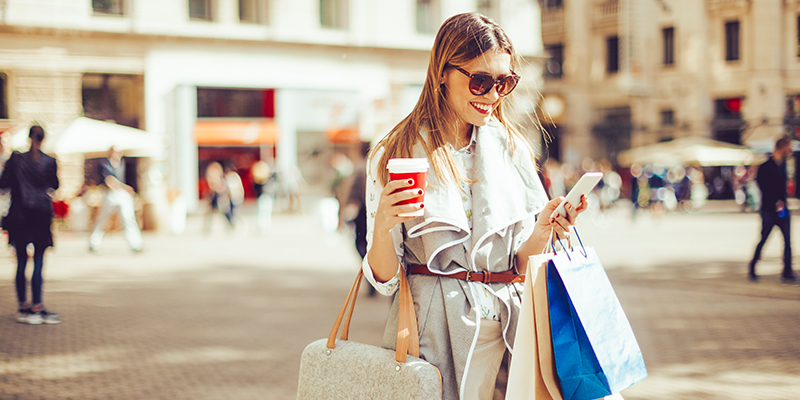 Let Our Concierge Help
We'll make your visit unforgettable with our first class concierge service. Get personal assistance, expert recommendations, restaurant reservations and more.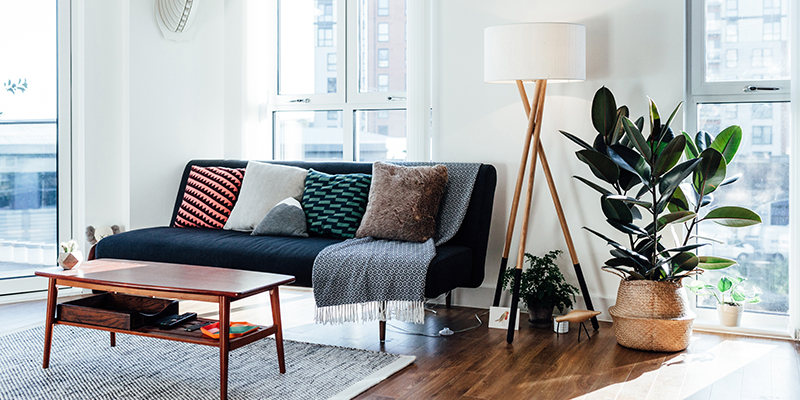 Nearby Hotels & Resorts
As a premier place to shop and dine, we have exclusive incentives for visitors, plus local insights into hotels near Scottsdale Fashion Square.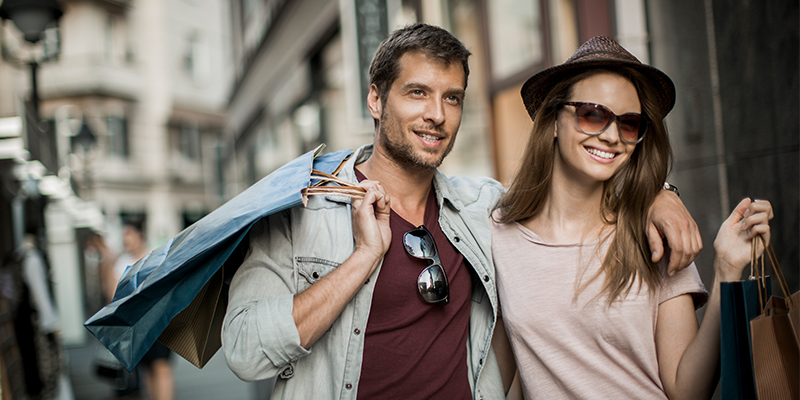 Tourism Professionals
Our Macerich Tourism program gives you more with Visitor Savings, special shopping packages and hotel partnerships.

Visitor Incentives at Scottsdale Fashion Square
Take your shopping experience to the next level with complimentary visitor incentives, special offers and discounts from participating stores and restaurants.
---
Planning a Visit
An Experience Unlike All Other Shopping Malls in Scottsdale, AZ
At Scottsdale Fashion Square, we make a day of shopping an experience to remember. Guests that visit our mall in Scottsdale are always impressed by the thought, attention to detail and time we give every customer. Our Concierge Team is always a call or a text message away.
Concierge Desk:

480.941.2140

Text Concierge:

480.568.5568
Additional Resources for Scottsdale Fashion Square Visitors
Visitors to Scottsdale can find additional information at the resources below:
Resort Trolley
The Resort Trolley is a free and easy way to explore Scottsdale. The trolley route connects visitors staying in Paradise Valley to downtown Scottsdale. The trolley provides access from prestigious Paradise Valley resorts and Camelback Mountain hiking trailheads to Scottsdale Fashion Square. Click here for more information or stop by the Scottsdale Tourist Information desk, in the Food Court for further details.
State and Local Tourism Resources
For more tourism information contact:
Macerich Tourism Marketing Department

Kate Birchler, AVP Tourism Marketing
kate.birchler@macerich.com
Experience Scottsdale Tourist Information Center
Scottsdale Fashion Square
7014 E. Camelback Road, Ste. 0582
Scottsdale, AZ 85251
Phone: 480.424.1965
Click here for Scottsdale visitor information.
Visit Phoenix
400 E. Van Buren St.
Ste. 600
Phoenix, AZ 85004
602.254.6500
Visit their website for visitor information.
Arizona Office of Tourism
602.364.3700
Visit www.visitarizona.com for more information.
---
Parking
From North:
Enter to our Grand North Entrance by taking Goldwater Blvd and turn right onto Fashion Square Lane.
From South:
Enter to our Grand North Entrance by taking Goldwater Blvd and turn left onto Fashion Square Lane.